Get ready for the most exciting night of your life when you arrive at Aliante! Access Showroom boasts the hottest talent in North Las Vegas, performing on stage with a custom acoustic ceiling panel and three enormous video screens. And if you like to show up to the party a little early, a little late, or right on time, you can dance the rest of your night away at ETA Lounge.
Entertain
Access Showroom
The key to the best live music in town is at Access Showroom, Aliante's custom-designed, state-of-the-art entertainment and event space – where there's not a bad seat in the house.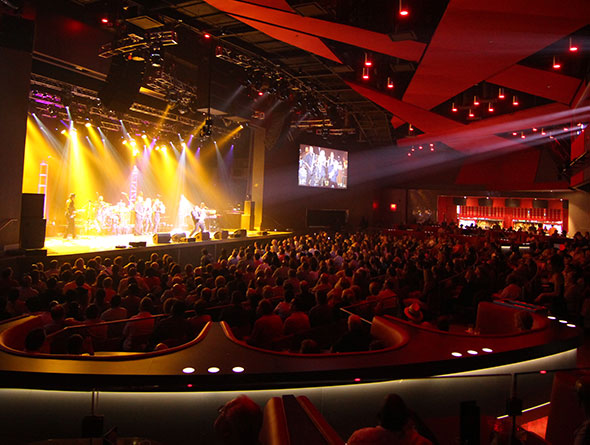 Entertain
ETA Lounge
Welcome to Aliante's ETA Lounge, where a great time is always on tap. ETA is where the in-crowd goes to dance, drink, and enjoy the night without a time limit.